Explore our catalogue of recipes using Hormel Foods Products. Reward your tastebuds by adding new flavours to your favourite meals. They're quick, easy and delicious!

Bacon and Green Bean Casserole Deluxe

Gluten Free: No
Serving Size: 6
Total Time: 1 Hour
Preparation Time: Under 15 Minutes
Preparation Method: Bake
Meal Occasion: Dinner
Level of Difficulty: Beginner

Ingredients
2 16-ounce cans green beans, drained
1 10.75-ounce can cream of mushroom soup
3/4 cup milk
1 2.8-ounce can French-friend onion rings, divided
1 3-ounce jar Hormel® Real Bacon Bits, divided
1/8 teaspoon pepper
Directions
Heat oven to 350°F.
In medium bowl, stir together beans, soup, milk, half each of onion rings and bacon bits, and the pepper. Spoon into an oiled 1 1/2-quart casserole.
Bake casserole 30 minutes. Top with remaining 1/2 each of onion rings and bacon bits. Bake 5 minutes longer.
Hormel Bacon Products Recipes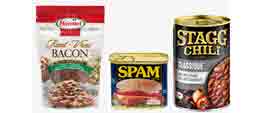 Hormel Foods is proud to offer a variety of flavourful foods to meet your needs and make meal time better.
More Info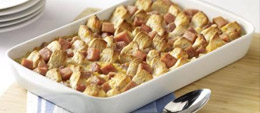 Looking to try something new? Check out our inspiring recipes featuring Hormel Products.
More Info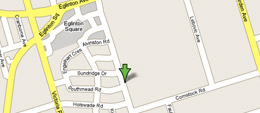 Having trouble finding your favourite Hormel product? Use our product locator.
More Info