Explore our catalogue of recipes using Hormel Foods Products. Reward your tastebuds by adding new flavours to your favourite meals. They're quick, easy and delicious!

Italian Mini Pepperoni Bites

Gluten Free: No
Serving Size: 8+
Total Time: 1 Hour
Preparation Time: Under 30 Minutes
Preparation Method: Bake
Meal Occasion: Appetizers & Snacks
Level of Difficulty: Beginner

Ingredients
1 (3.5-ounce) package HORMEL® Pepperoni Minis
1 cup shredded Swiss cheese
1 tomato, chopped
3/4 cup mayonnaise
2 tablespoons pesto
2 (16.3-ounce) cans refrigerated biscuits
Directions
Heat oven to 350°F. Grease two miniature muffin pans.
In bowl, combine pepperoni, cheese, tomato, mayonnaise and pesto; mix well.
Cut each biscuit in half. Press 1 biscuit half into each muffin cup until biscuit comes halfway up side. Repeat with remaining biscuit halves.
Spoon filling evenly into each muffin hole. Bake 20 to 25 minutes or until puffed and golden brown. Let stand in pan 2 minutes before removing to wire rack. Serve warm.
HORMEL® Pepperoni Recipes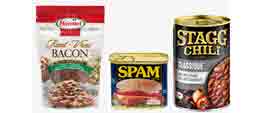 Hormel Foods is proud to offer a variety of flavourful foods to meet your needs and make meal time better.
More Info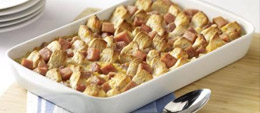 Looking to try something new? Check out our inspiring recipes featuring Hormel Products.
More Info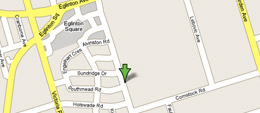 Having trouble finding your favourite Hormel product? Use our product locator.
More Info