Explore our catalogue of recipes using Hormel Foods Products. Reward your tastebuds by adding new flavours to your favourite meals. They're quick, easy and delicious!

Roasted Garlic & Tomato Bow-Ties

Gluten Free: No
Serving Size: 2
Total Time: More than 1 Hour
Preparation Time: Under 15 Minutes
Preparation Method: Bake, Stove-Top
Meal Occasion: Lunch, Dinner
Level of Difficulty: Beginner

Ingredients
3 tablespoons light olive oil, divided
1 cup cherry tomatoes, cut in half
1/2 teaspoon sugar
1/8 teaspoon salt
1/8 teaspoon coarsely ground pepper
1/2 head garlic, unpeeled
1 cup bow-tie pasta
1/2 cup HORMEL® Pepperoni
1/2 cup cubed mozzarella cheese
2 tablespoons chopped fresh basil
1 tablespoon cracked black pepper
Directions
Heat oven to 300°F. Place aluminum foil on baking sheet; brush with 1 tablespoon oil.
Arrange tomato halves, cut-side-up, in single layer on foil. Brush with 1 tablespoon oil. Sprinkle with sugar, salt and ground pepper.
Cut 1/2 inch off top of garlic head. Drizzle 1 teaspoon oil over garlic. Wrap in foil; place on baking sheet with tomatoes.
Bake tomatoes and garlic 45 minutes or until garlic is soft when pierced with knife.
Cook bow-tie pasta according to package directions; drain. Return to pan.
In small bowl, squeeze garlic into remaining 2 teaspoons oil; mash until smooth. Stir into pasta. Add pepperoni, tomatoes and cheese. Cook over medium heat, stirring, 1 to 2 minutes or until cheese starts to melt. Sprinkle with basil and cracked pepper.
HORMEL® Pepperoni Recipes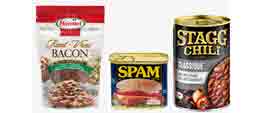 Hormel Foods is proud to offer a variety of flavourful foods to meet your needs and make meal time better.
More Info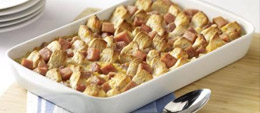 Looking to try something new? Check out our inspiring recipes featuring Hormel Products.
More Info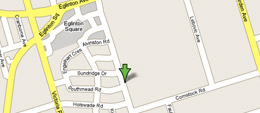 Having trouble finding your favourite Hormel product? Use our product locator.
More Info