Explore our catalogue of recipes using Hormel Foods Products. Reward your tastebuds by adding new flavours to your favourite meals. They're quick, easy and delicious!


Serving Size: 6
Total Time: Under 30 Minutes
Meal Occasion: Lunch, Dinner

Ingredients
1 16-ounce bag dumpling noodles
1 12-ounce can SPAM® Less Sodium
1 tablespoon vegetable oil
1 1/2 cups sliced fresh mushrooms
1/3 cup sliced green onions
3 tablespoons House of Tsang® Korean Teriyaki Sauce
Directions
In boiling salted water, cook dumpling noodles according to package directions; drain.
Meanwhile, slice SPAM® Less Sodium, then cut into lengths. In large skillet, heat oil over medium-high heat. Add SPAM®, mushrooms and onions. Cook, stirring occasionally, 5 minutes or until SPAM® is golden and onions and mushrooms are tender.
Add teriyaki sauce to skillet; toss to combine. Stir noodles into SPAM® mixture. Toss gently to combine.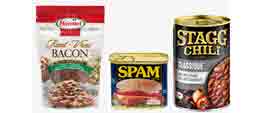 Hormel Foods is proud to offer a variety of flavourful foods to meet your needs and make meal time better.
More Info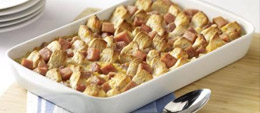 Looking to try something new? Check out our inspiring recipes featuring Hormel Products.
More Info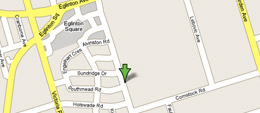 Having trouble finding your favourite Hormel product? Use our product locator.
More Info