Explore our catalogue of recipes using Hormel Foods Products. Reward your tastebuds by adding new flavours to your favourite meals. They're quick, easy and delicious!

SPAMARONI™ and Cheese Swaddlers

Serving Size: 8
Total Time: 1 Hour
Preparation Time: Under 30 Minutes
Meal Occasion: Breakfast, Lunch

Ingredients
2 tablespoons diced green chiles
1 egg white, beaten
1 cup elbow macaroni
1 cup evaporated milk
1 12-ounce can SPAM® Classic, minced
4 slices Monterey Jack cheese with peppers, cut into small pieces
2 8-ounce cans refrigerated seamless crescent dough sheets or crescent roll dough
1 cup shredded mild Cheddar cheese
1 cup shredded Monterey Jack cheese
Directions
Heat oven to 375°F.
In pot of boiling water, cook macaroni 10 minutes; drain. In bowl, combine macaroni, SPAM® Classic, evaporated milk, cheeses and chiles; stir 2 minutes or until cheese is softened. Remove from heat.
Remove crescent dough sheets from packages; cut each rectangle into 4 squares for total of 8 squares.
Place 1/2 cup macaroni mixture in center of each crescent square. Pull up corners, pinch seams together and twist top ends.
Place filled squares on baking sheets. Brush each square with egg white; sprinkle with sesame seeds. Bake 15 minutes or until golden brown.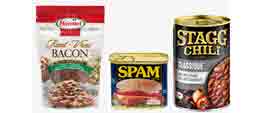 Hormel Foods is proud to offer a variety of flavourful foods to meet your needs and make meal time better.
More Info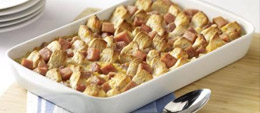 Looking to try something new? Check out our inspiring recipes featuring Hormel Products.
More Info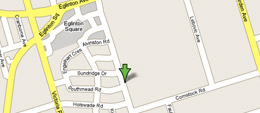 Having trouble finding your favourite Hormel product? Use our product locator.
More Info