Explore our catalogue of recipes using Hormel Foods Products. Reward your tastebuds by adding new flavours to your favourite meals. They're quick, easy and delicious!

SPAMKINS™ Breakfast Muffins

Serving Size: 8
Total Time: 1 Hour
Preparation Time: Under 15 minutes
Meal Occasion: Breakfast

Ingredients
1 1/2 cups all-purpose flour
2 1/4-ounce packages rapid-rise yeast
2 tablespoons plus 1/2 cup sugar, divided
1/2 teaspoon salt
2/3 cup plus 2 tablespoons warm milk, divided
1/4 cup melted butter
4 large eggs
1 teaspoon ground cinnamon
1 12-ounce can SPAM® with Bacon, diced and sautéed in small amount of butter
1/3 cup maple-flavoured syrup
Directions
Lightly coat 18 regular-size muffin cups with cooking spray.
To make batter, in large bowl, combine flour, yeast, 2 tablespoons sugar, the salt, 2/3 cup milk, the butter and 1 egg; mix well. Place about 1 tablespoon batter into each muffin cup.
In small bowl, combine remaining 1/2 cup sugar and the cinnamon; mix well. Divide and sprinkle sugar-cinnamon mixture over muffins. Sprinkle about 1 tablespoon SPAM® With Bacon over each muffin.
In separate bowl, whisk together remaining 3 eggs and 2 tablespoons milk. Pour about 1 tablespoon egg mixture over each muffin. Drizzle muffins with syrup.
Place muffin pans in cold oven. Heat oven to 350ºF. Bake 15 to 20 minutes or until egg mixture is set.
Cool muffins in pan 5 minutes. Remove muffins from pan; serve warm or at room temperature. Serve with additional maple syrup for dipping, if desired.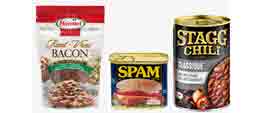 Hormel Foods is proud to offer a variety of flavourful foods to meet your needs and make meal time better.
More Info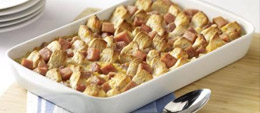 Looking to try something new? Check out our inspiring recipes featuring Hormel Products.
More Info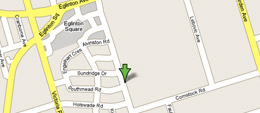 Having trouble finding your favourite Hormel product? Use our product locator.
More Info