Explore our catalogue of recipes using Hormel Foods Products. Reward your tastebuds by adding new flavours to your favourite meals. They're quick, easy and delicious!

East Meets West SPAM® Rolls

Serving Size: 8
Total Time: 1 Hour
Preparation Time: Under 30 Minutes
Meal Occasion: Appetizers & Snacks

Ingredients
1 package egg roll wrappers
1 12-ounce can SPAM® Less Sodium, diced
2 cups drained and pressed sauerkraut
2 cups shredded Gruyère cheese
1/4 cup Thousand Island salad dressing
1/4 cup water
Spicy brown or sweet hot mustard
Directions
Place water in small dipping bowl or cup.
Place heaping teaspoon dressing in center of each egg roll wrapper, leaving about 1 inch on each side. Sprinkle 1 tablespoon SPAM® Less Sodium over dressing. Spread 1 tablespoon sauerkraut over SPAM®. Sprinkle with 1 tablespoon cheese.
Dip your fingertip in water; spread water evenly along edges to help seal. Fold left side of wrapper about 1/2-inch over filling. Repeat with right side. Bring bottom up over filling; roll up to form egg roll. Run your finger across seam to seal. Turn over with seam-side down; press firmly on left and right sides making sure roll is well sealed.
In deep, heavy skillet, heat oil to 375ºF. Fry about 4 egg rolls at once, turning each every minute, 2 to 3 minutes total or until golden brown on all sides. Transfer to wire rack on sheet pan to drain.
Serve SPAM® rolls warm with spicy brown mustard or sweet hot mustard, if desired.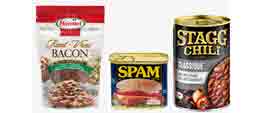 Hormel Foods is proud to offer a variety of flavourful foods to meet your needs and make meal time better.
More Info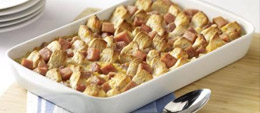 Looking to try something new? Check out our inspiring recipes featuring Hormel Products.
More Info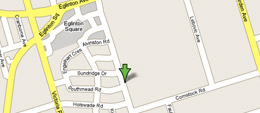 Having trouble finding your favourite Hormel product? Use our product locator.
More Info