Explore our catalogue of recipes using Hormel Foods Products. Reward your tastebuds by adding new flavours to your favourite meals. They're quick, easy and delicious!


Serving Size: 2
Total Time: Under 30 Minutes
Meal Occasion: Appetizers & Snacks

Ingredients
3 ounces cooked white rice seasoned with furikake and toasted sesame seeds, if desired
1 whole sheet nori
1 tablespoon House of Tsang® Hibatchi Grill Sweet Ginger Sesame Sauce or SAM CHOY'S® cooking sauce
2 slices SPAM® Classic
Directions
In large skillet, cook SPAM® Classic until lightly browned and crisp.
Place 1/2 of rice into musubi press or small can. Place SPAM® Classic on rice; drizzle with grill sauce or cooking sauce. Top with remaining rice; press down. Remove SPAM® and rice from musubi press.
On work surface, lay nori shiny-side-down; top with SPAM® mixture. Wrap up. Cut each musubi in half. Slice each half diagonally into 2 pieces. Serve immediately.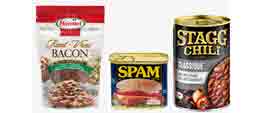 Hormel Foods is proud to offer a variety of flavourful foods to meet your needs and make meal time better.
More Info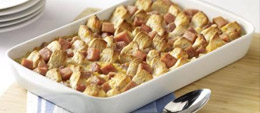 Looking to try something new? Check out our inspiring recipes featuring Hormel Products.
More Info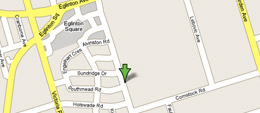 Having trouble finding your favourite Hormel product? Use our product locator.
More Info