Explore our catalogue of recipes using Hormel Foods Products. Reward your tastebuds by adding new flavours to your favourite meals. They're quick, easy and delicious!

Ranch House Chicken Chili and Cheese Soufflé

Gluten Free: No
Serving Size: 8
Total Time: 1 Hour
Preparation Time: Under 30 Minutes
Preparation Method: Bake, Stove-Top
Meal Occasion: Lunch, Dinner
Level of Difficulty: Intermediate

Ingredients
3 tablespoons (90 mL) butter
2 tablespoons (16 g) all-purpose flour
1/2 teaspoon (2 g) salt
1/2 teaspoon (2 g) dry mustard or spicy mustard
1/2 teaspoon (2 g) ground red pepper (cayenne)
1/2 teaspoon (2 g) ground nutmeg
1 cup (125 g) evaporated milk
1 425 g can STAGG® Southwest Style Chicken Chili
1/2 cup (60 g) grated Cheddar cheese
3 large eggs, separated
Directions
Heat oven to 350°F. Grease 1 1/2-quart soufflé dish.
In saucepan, melt butter. Add flour, salt, mustard, cayenne and nutmeg; stir until smooth. Gradually add evaporated milk; cook and stir over medium heat until thickened. Add chili and cheese; remove from heat. Stir until cheese is melted.
In small bowl, beat egg yolks. Slowly pour egg yolk mixture back into chili mixture, stirring briskly. In separate bowl, beat egg whites until stiff peaks form. Carefully fold chili mixture into egg whites.
Pour chili mixture into soufflé dish. Bake 35 to 40 minutes or until soufflé is puffed and golden.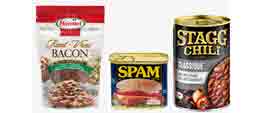 Hormel Foods is proud to offer a variety of flavourful foods to meet your needs and make meal time better.
More Info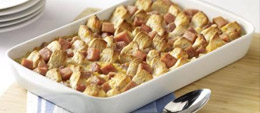 Looking to try something new? Check out our inspiring recipes featuring Hormel Products.
More Info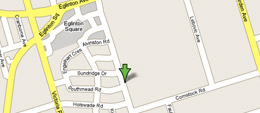 Having trouble finding your favourite Hormel product? Use our product locator.
More Info